TERMITE & PEST CONTROL SERVICES
Servicing all of Brisbane
Looking after Brisbane's homes for over 30 years
No Obligation Free Quote?
If you require a quote for termite protection for your home or business, we can offer you a free no-obligation termite quote. Just give us a call and we are happy to come to your property to measure and offer advice on what termite protection would be best for your home.
There are many options available to protect your building from termites. One of the most effective forms of termite prevention is a chemical barrier installed around your home and can be placed around most buildings.
​
If termites gain entry into your home, the damage they can do in a short amount of time can be immense. This may devalue your home instantly. Whether you decide to invest in a termite barrier around your home or have been unfortunate enough to have your home being attacked by termites, the choice in what termite company you decide to use is important in guaranteeing your home is termite-proof.
Results Termite and Pest Control Services ticks all the boxes when choosing the right termite company to gain that peace of mind that your home is safe against termite attacks.
Providing Safe and Effective Termite Solutions
With over 30years of experience looking after and protecting Brisbane homes, we are one of Brisbane's most trusted Termite and Pest Control specialist companies.
Fully licensed and trained technicians
30+ year's industry experience
Thermal imaging with all termite inspections -

no additional cost
Environmentally friendly options
Affordable termite protection plans
Interest free payment plans by Humm
Full insurance backed with a complete warranty on all termite barriers
Choosing the best termite protection for your home
What was or is "the best termite treatment plan" for your neighbour's home may not be the "best termite treatment plan" for your home. It will depend on a range of factors, the main one being the construction of the house, then the soil type and slope of the block, and the species of termites either attacking your home or putting pressure on your home. Results Home Services offer the latest in chemical technology when it comes to protecting your home. Our products offer the best protection available and are the safest option for the environment and your family. We promote the use of transfer chemicals:- Termidor and Altriset as well as non-invasive Termite Monitoring and Baiting options.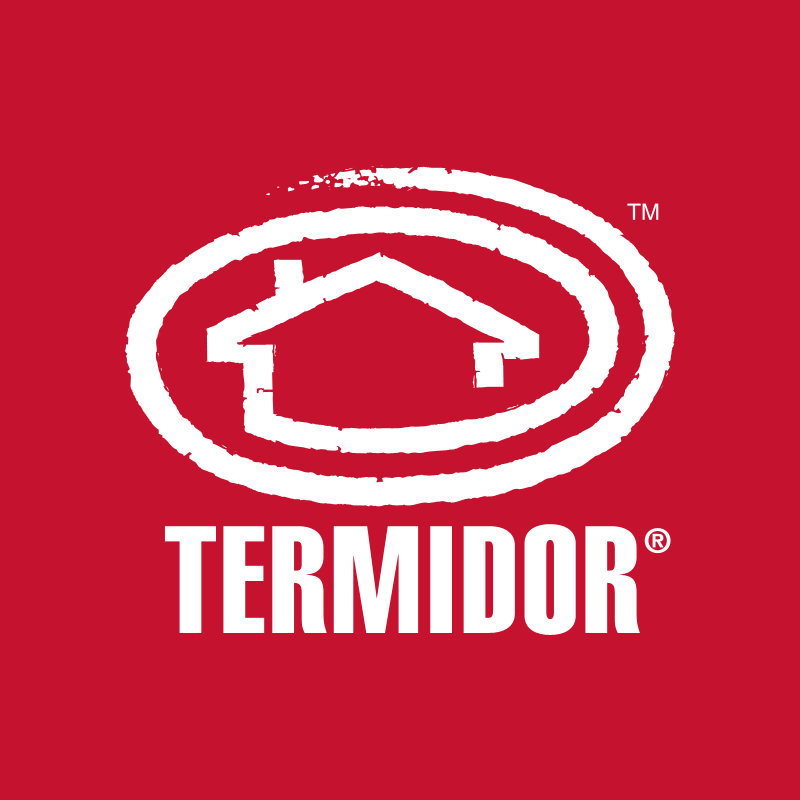 Effective and fast working in treating termites and ants. Unique Transfer Effect for unequalled termite control
The environmentally friendly option for termite protection. A major innovation in termite control
Termite Monitoring and Baiting Stations are a safe and non-invasive way to detect and prevent termites.
Brisbane's trusted pest controllers and termite specialists
With an experienced and fully licensed team of termite inspectors and pest controllers, you can be assured that every part of your home is protected from unwanted pests. If your home requires a termite inspection or you have termites that are attacking your home, our technicians will help in deciding on the best termite treatment and termite protection plan suitable for your home. Our reputation is built on providing termite solutions that are tailored made for individual homes and guaranteed to work. The same professional effort is put into all our pest control work.
​
To schedule your termite inspection or find out more about our full termite services, call our office today at tel: 07 3823 2500 and talk to one of our friendly staff or just send us a request for a quick quote by email and we will reply promptly to your request.
Protecting homes from termites for over 27 years
Take care of one of your most valuable assets, your home, with a comprehensive termite inspection. Using the latest in termite detection including thermal cameras.
Termite treatment plans tailored specially for your home requirements
Latest technology in termite protection. Stopping termite quickly and preventing further damage to your home. Specialising in all your termite problems with our quick action termite treatments.
We offer a free termite check to assess the "specific area of concern". We also provide a free recommendation of a treatment program and a quote for further action that might be required.
Book your free termite check today